This user watches the series.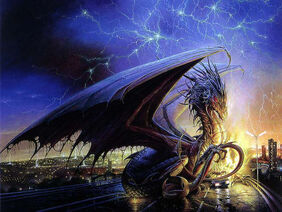 I am a very helpful person who enjoys doing their part in the community that they are established in. Many people dislike me, my seriousness, or my methods of going about things, but I still persist in doing what I feel is best for the community as a whole.
Communities that I've engaged in:
Edit
More In-depth 'About Me'
Edit
I have a tendency to edit before reviewing the rules of the wiki / wikia / wikispaces site, because all wiki variation sites vary in the rules. So, it gets really annoying when trying to involve yourself in dozens of wiki variation sites, while each site has a different set of rules on how to properly edit a page. Plus, on Guild Wars 2 wiki, if you improperly edit a page, they immediately remove the information without any care as to whether it is true or false information - which is a great deterrent against new users of the wiki.
I have a unique ability to write a 5-paragraph essay on a topic that most people would summarize in 3 sentences worth. However, I can also do the complete opposite. 
I have always loved a good sci-fi show or movie, and as a result, I have been able to contribute as much information as I can spare on their appropriate Wiki's or IMDb page.
I have an extreme passion for Dragons, but on a level that most people cannot imagine. I do not follow Dungeons & Dragons, nor do I read books (because I hate reading books). But I do know a lot about Dragons, much more than the average person. In fact, I believe that they were / are real and they did, indeed, exist at one point in time in their true Dragon form.
Community content is available under
CC-BY-SA
unless otherwise noted.